Search Video Library (22 Assets Found)
Results for Learning Path: Personal Performance Topic: Customer Service
Meeting a customer's needs without going against company policy.
Topic: Sales & Service
Learning Path:
Personal Performance
Type: Video Vignettes
Suggested Industry Usage: Healthcare, Industrial & Manufacturing, Office & General
Other Topics: Communication, Interpersonal Skills, Professionalism
Closed Captioned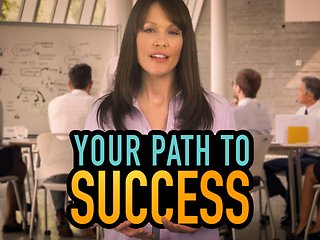 Wouldn't it be nice to have a personal playbook of helpful tips and tricks while plugging away at the office, shop, plant, studio, etc.? A resource that would help you tackle tough workplace situations using easy-to-implement, common sense tactics and concepts. This new series of short, thought-provoking modules is a great way to face typical workplace issues - both strategically and respectfully. There is no better time than the present to get working on your path to success.
Topic: Personal Improvement
Learning Paths: Ethics & Compliance, Diversity, Equity, Inclusion & Respect, Leadership, Personal Performance
Type: Off-The-Shelf Video Program (ILT)
Suggested Industry Usage: Healthcare, Industrial & Manufacturing, Office & General, Retail & Hospitality, Government
Other Topics: Communication, Leadership, Professionalism, Collaboration
Closed Captioned