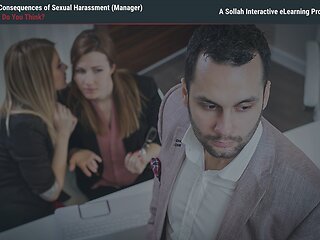 eLearning Course
The Consequences of Sexual Harassment™ (NY/NYC Manager)
Sexual Harassment Prevention
Specific for New York State/NYC Sexual Harassment Training Requirements! Understanding the deep consequences of workplace sexual harassment is paramount to preventing it. Managers and supervisors are held to a higher legal standard in sexual harassment cases. This interactive course provides the education, guidance and authority to help managers rise to the challenge of preventing, recognizing and reporting sexual harassment in the workplace. When it comes to workplace sexual harassment... enough is enough!
Create Free Account Sign In 2154 views
Suggested Industry Usage
Competencies
Ensuring Professional and Compliant Behavior
Interactivity
Audible Narration

Linear Navigation

Integrated Video

Interactions and Activities

Inline Quiz

Post-Assessment

Case Studies

Downloadable Policy
Request a Quote
Training Files (2)
| Title | Type | Time/Pages | Language | |
| --- | --- | --- | --- | --- |
Additional Information
Trainer Comments: Using realistic and dramatic videos, character interviews and interactive components this new course helps participants become more aware of the personal consequences surrounding sexual harassment and to help them identify what they should do if they experience or witness a sexual harassment situation.
Related Content
Explore the Program: ENOUGH!™ The Consequences of Sexual Harassment